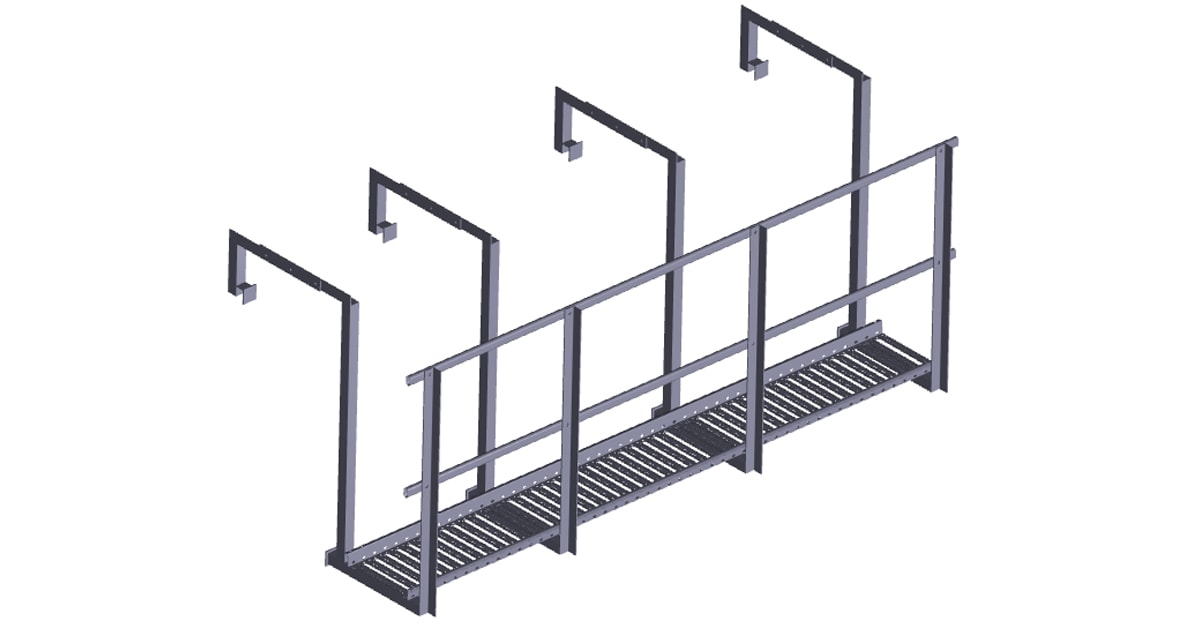 Chimney sweeping platform
Chimney sweeping platform
Safe access must be provided to maintenance objects, such as chimneys, and it must be possible to sweep the chimney easily and safely. Attaching chimney sweeping platforms steadily to only the side of the chimney is often difficult. Our chimney sweeping platform solution can be fixed steadily even to complex pipes.
Technical information
Made of hot-dip galvanised, powder coated steel.
Resistant to demanding corrosion stress.
Standard size suitable for 500 mm wide chimneys with maximum 70 mm widening at the top; other dimensions made to order.
Standard dimensions: railing height 1,100 mm, access platform width 350 mm.
Contact us
Do you have questions about our products and services? Would you like to enquire about your order?
Use this form to send us a message.