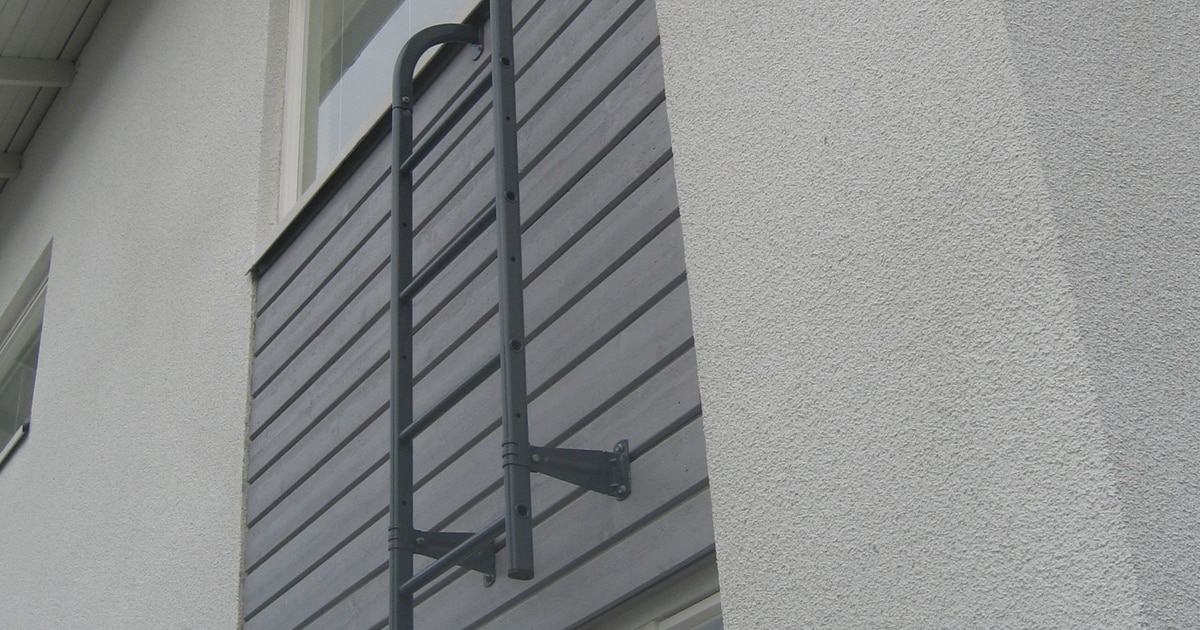 Emergency exit routes
Emergency exit ladder
The emergency exit ladder is used in buildings where the bottom edge of the window or the floor of the balcony used as an emergency exit is higher than 3.5 m from the ground or other safe place.
Technical information
The ladders as well as other structural parts and equipment of emergency exits must be designed and constructed in such a way that they can be used in case of emergency.
Instructions applicable to wall ladders apply to emergency exit ladders as far as possible.
A suitable side bar or other support is fitted on the wall to facilitate moving horizontally.
Side bars and side bar feet can be used to construct horizontal side bars and vertical grips.
Safety ladders are available in various colours.
Standard colours RR20, RR21, RR23, RR29, RR32, RR33, RR750 (other colours made to order).
Contact us
Do you have questions about our products and services? Would you like to enquire about your order?
Use this form to send us a message.