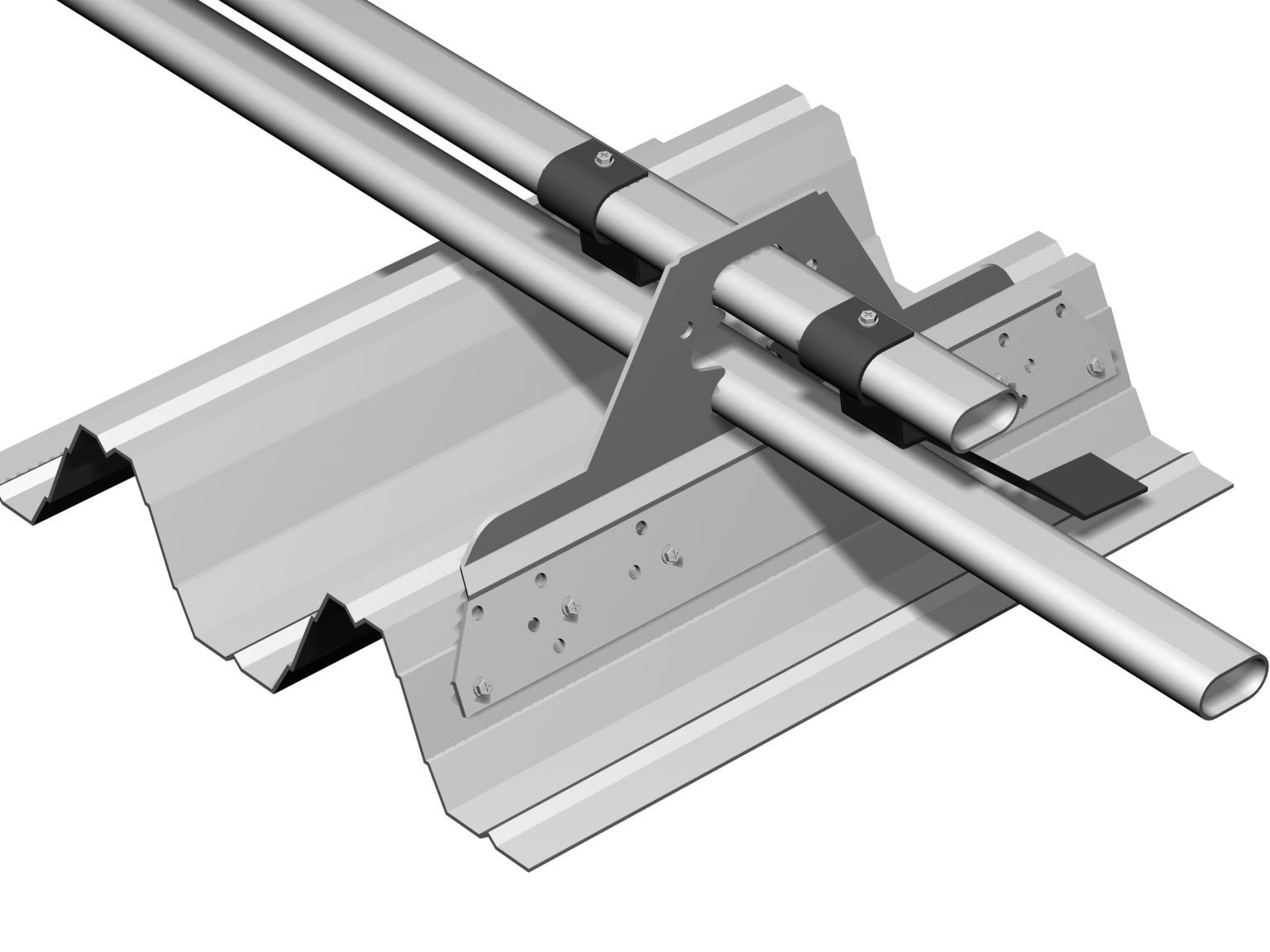 Snow guards
Fixture system of the load-bearing profile
The fixture of the roof walkway and snow guard is attached on the side of the load-bearing profiles to bring the snow guard pipes as close to the roof surface as possible.
Contact us
Do you have questions about our products and services? Would you like to enquire about your order?
Use this form to send us a message.