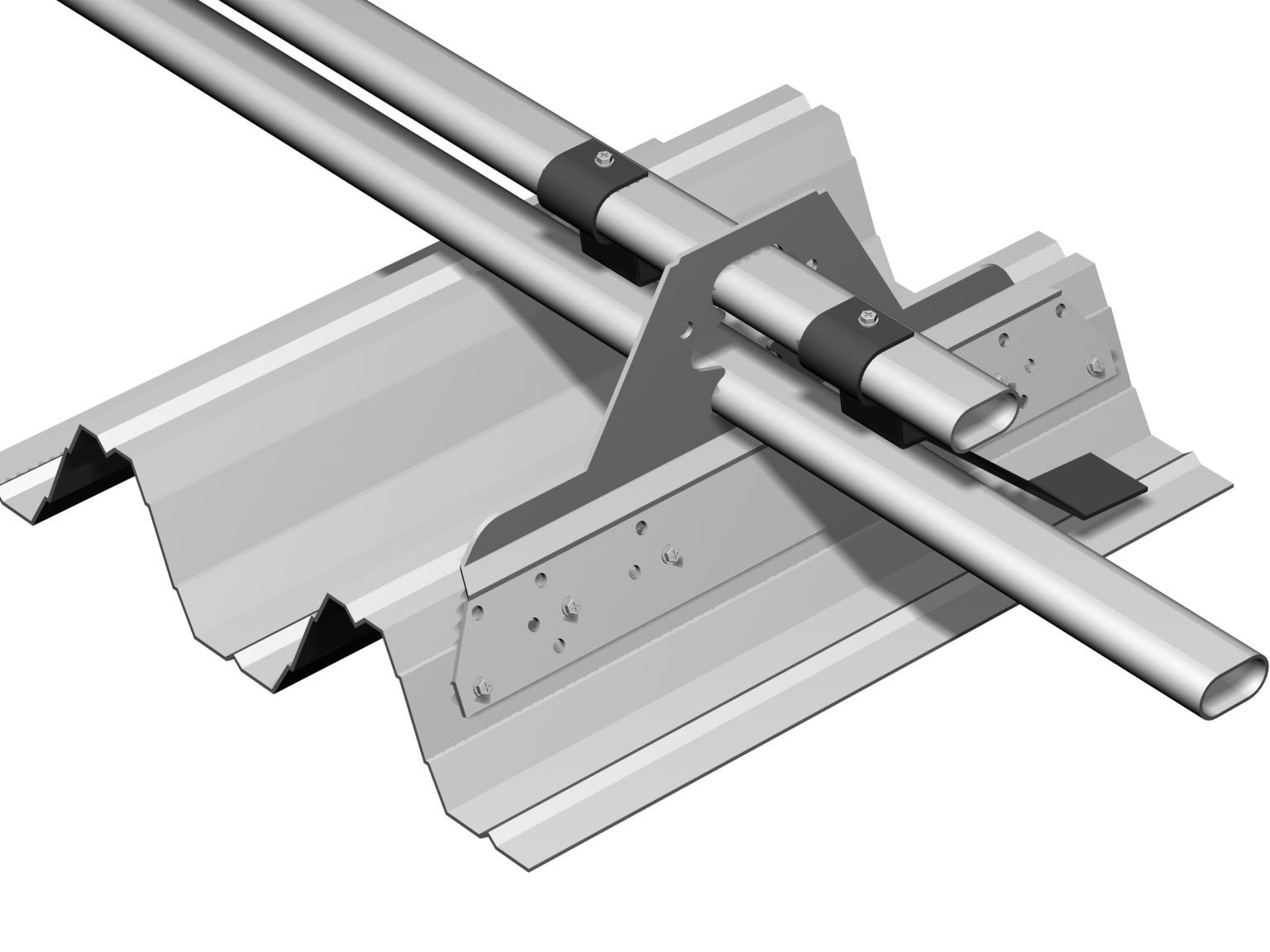 Snow guards
Groove stops for snow guards
Groove stops are used to prevent the sliding of snow and ice floes under the load-bearing profiles.
Technical information
The groove stops are attached to the upper snow guard pipe using 6.3 x 19 mm self-drilling screws.
The groove stop doesn't touch the roof surface, allowing water and debris to run underneath the groove stop.
Place one groove stop in each groove.
We recommend placing a smooth plastic stud to the hole at the bottom of the groove stop to prevent the roof from becoming scratched.
Contact us
Do you have questions about our products and services? Would you like to enquire about your order?
Use this form to send us a message.