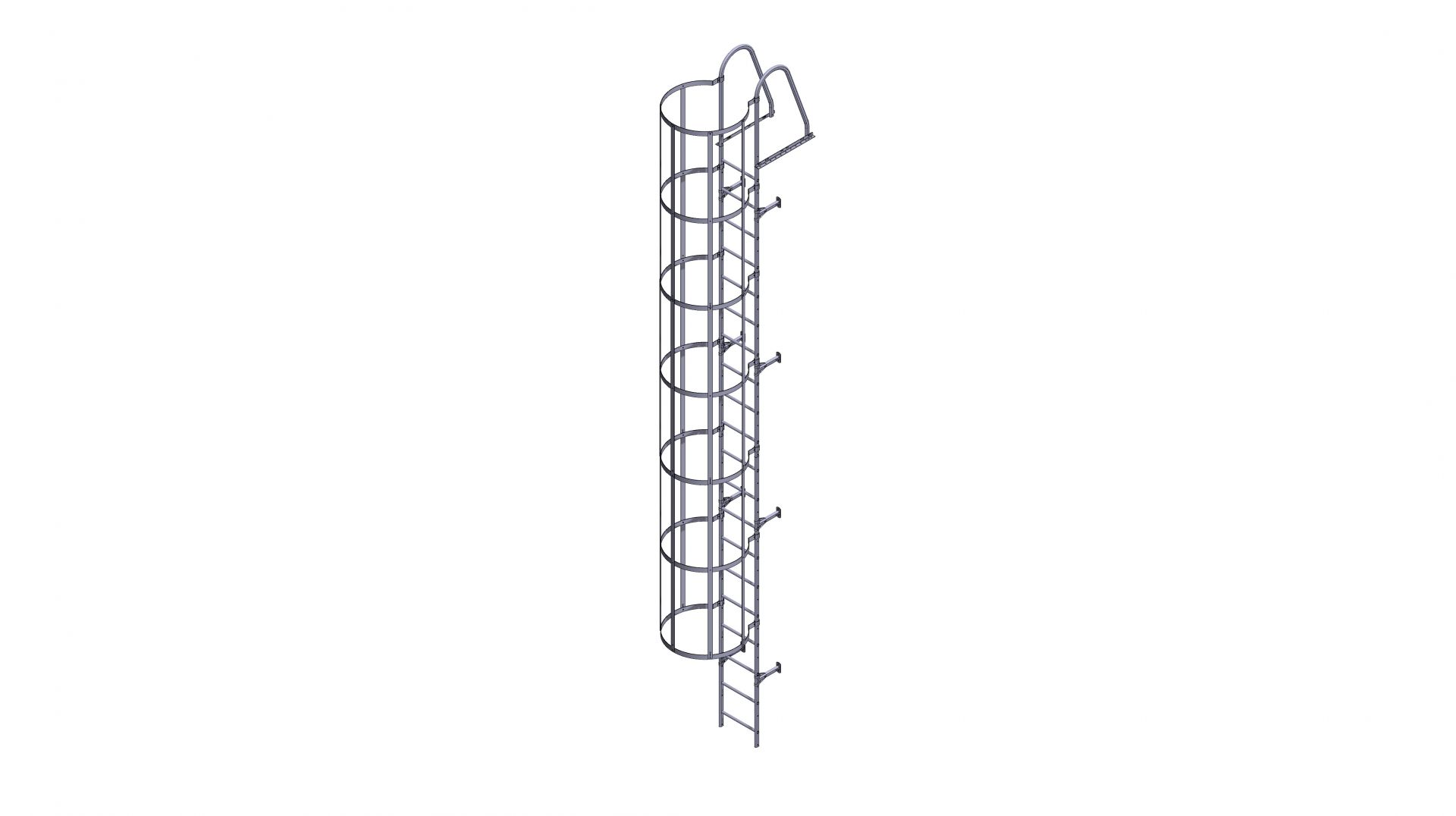 Wall ladders
Ladder cages
When the ladder is more than 8 m high, it should be equipped with a vertical safety rail or ladder cages.
Technical information
Ladder cages are installed on ladders at 0.9 m intervals.
The cages are fixed to each other using 1.8 m long vertical flat bars.
Contact us
Do you have questions about our products and services? Would you like to enquire about your order?
Use this form to send us a message.