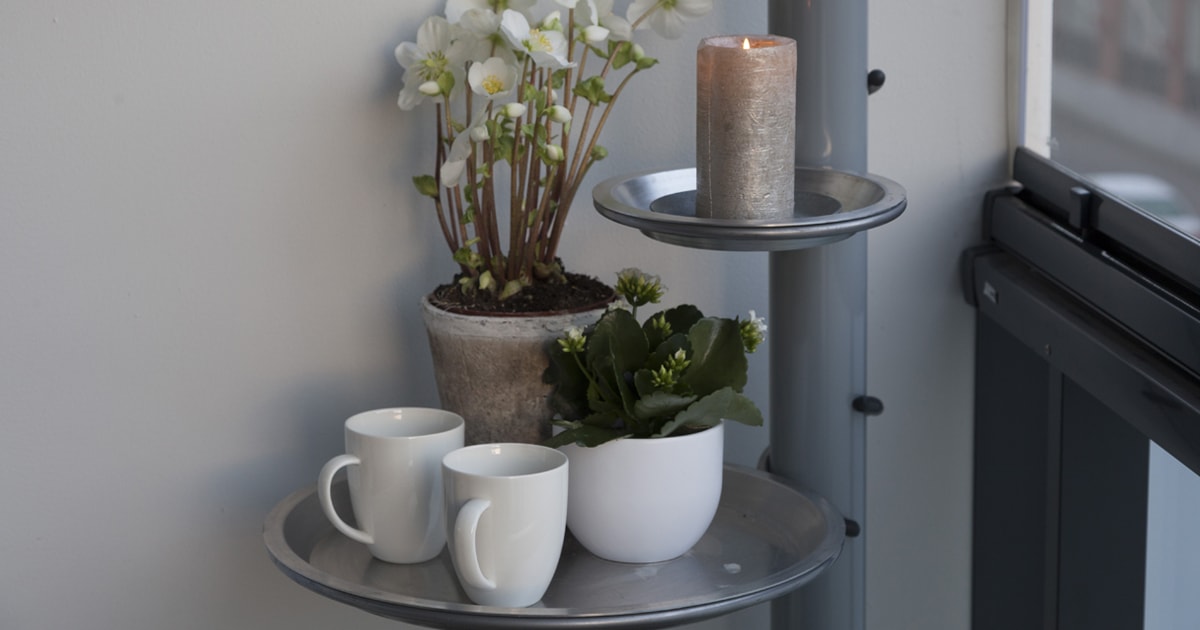 Partsi products
Partsi flower tray
The tray can be used for flower pots or other items creating a cosy atmosphere. Installing several trays creates a living oasis of flowers or a versatile shelving system for items. The trays are easy to move.
Technical information
The frame material is ø 10 mm round steel, separate tray 1.5 mm aluminium.
Standard colour: powder coated RAL 9006 silver grey; other colours by order.
Compatible with ø 75 mm PVC, stainless steel, AL and Cu balcony piping.
Weight 0,75 kg
Length 160 mm
Load-bearing capacity 10 kg.
1 year warranty.
Contact us
Do you have questions about our products and services? Would you like to enquire about your order?
Use this form to send us a message.