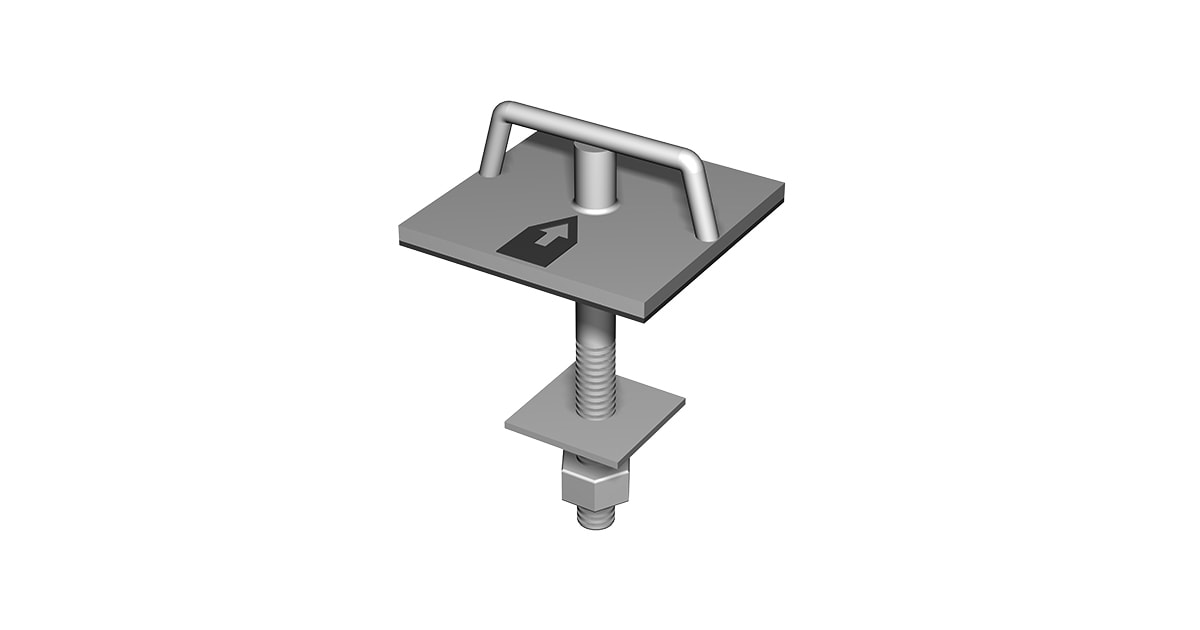 Fall protection
Roof bollard
The roof bollard is intended for attaching for suspended platforms and is best suited for standing seam roofs.
Technical information
The rope or lanyard is attached to the attachment axle (Ø 30 mm, length 280 mm) in the middle of the bollard.
Traction must be directed at the bollard from the direction indicated by the arrow.
The tightness of the fixing screws must be inspected after the first spring.
Contact us
Do you have questions about our products and services? Would you like to enquire about your order?
Use this form to send us a message.