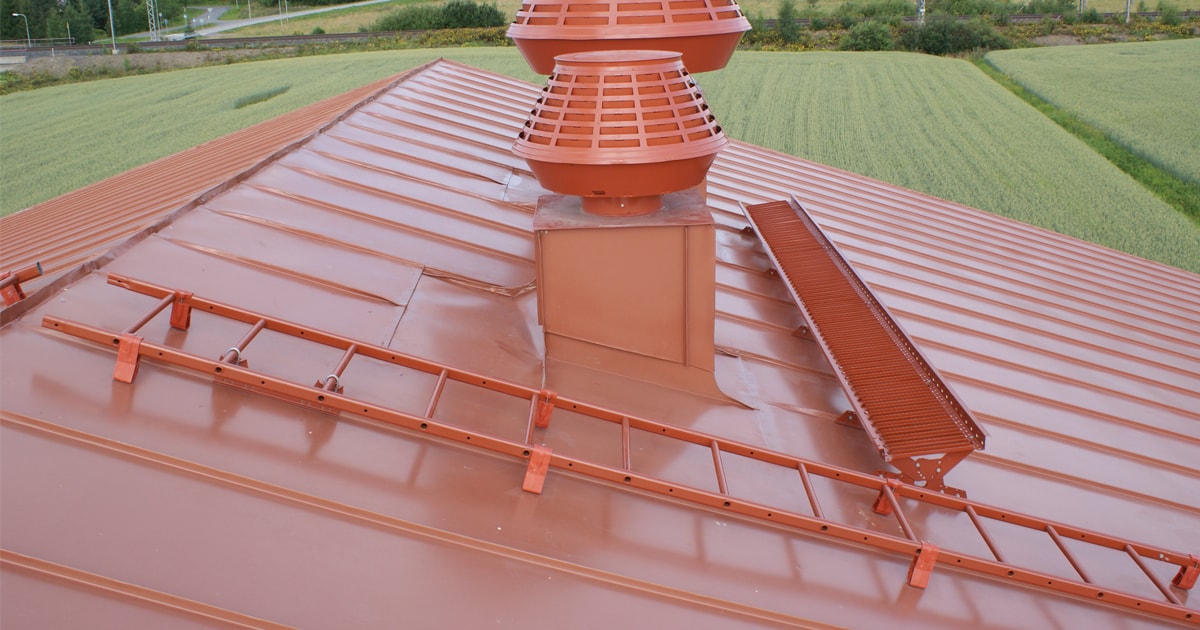 Roof ladders
Roof ladder
Roof ladders are installed in line with the roof plane as an extension of the wall ladder to provide safe access. When installed according to the instructions, the roof ladder can be used as a safety rope anchor point. Nesco's roof ladder meets the CE requirements for class 2 installation. The roof ladder has specifically designed feet and fasteners for each roof type.
Technical information
The rung distance is 300 mm and the internal distance of the side rails is 400 mm.
The ladder frame length of the roof ladder is determined based on the distance from the eaves to the maintenance object or roof walkway.
The ladder frame lengths are 1.8 m, 2.4 m, 3.0 m and 4.2 m, and they can be extended.
Standard colours RR20 , RR21, RR23, RR29, RR32, RR33, RR750, other colours made to order.
Contact us
Do you have questions about our products and services? Would you like to enquire about your order?
Use this form to send us a message.