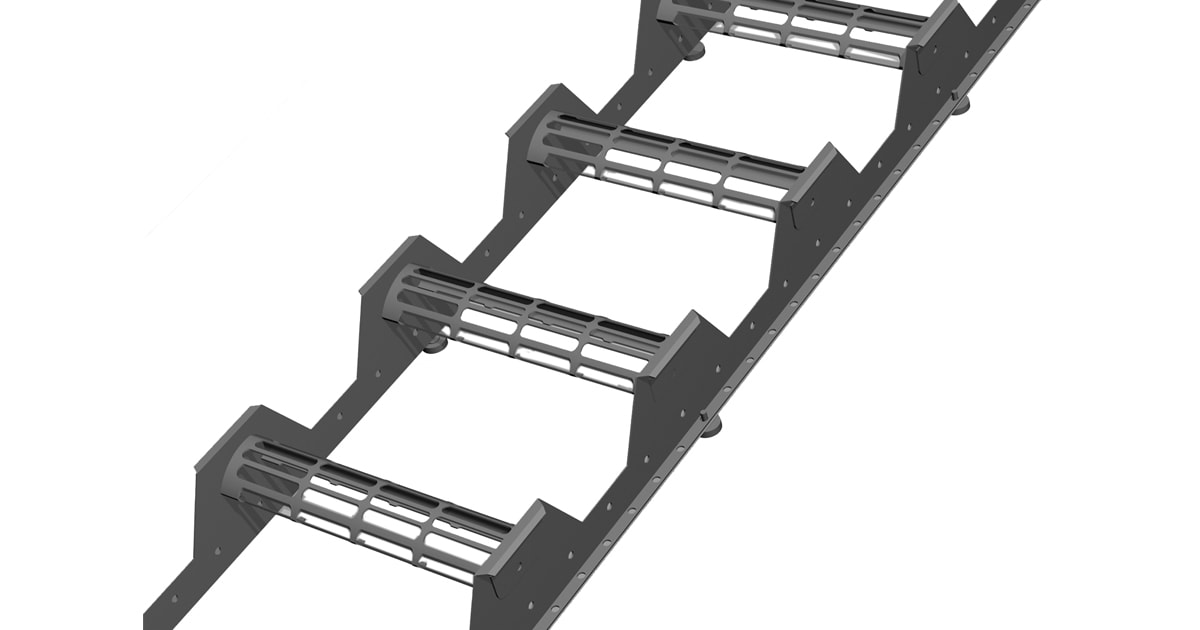 Roof ladders
Roof treads
Roof treads can be used instead of roof ladders on low pitch roofs (slope 1:2.5 or gentler). They allow safe access in the vertical position and can also be used as safety rope anchors on most roof materials.
Technical information
Designed, manufactured and tested according to the requirements of SFS-EN 12951, class 2.
The roof tread elements can be extended.
Standard colours RR20, RR21, RR23, RR29, RR32, RR33, RR750 (other colours made to order).
Contact us
Do you have questions about our products and services? Would you like to enquire about your order?
Use this form to send us a message.