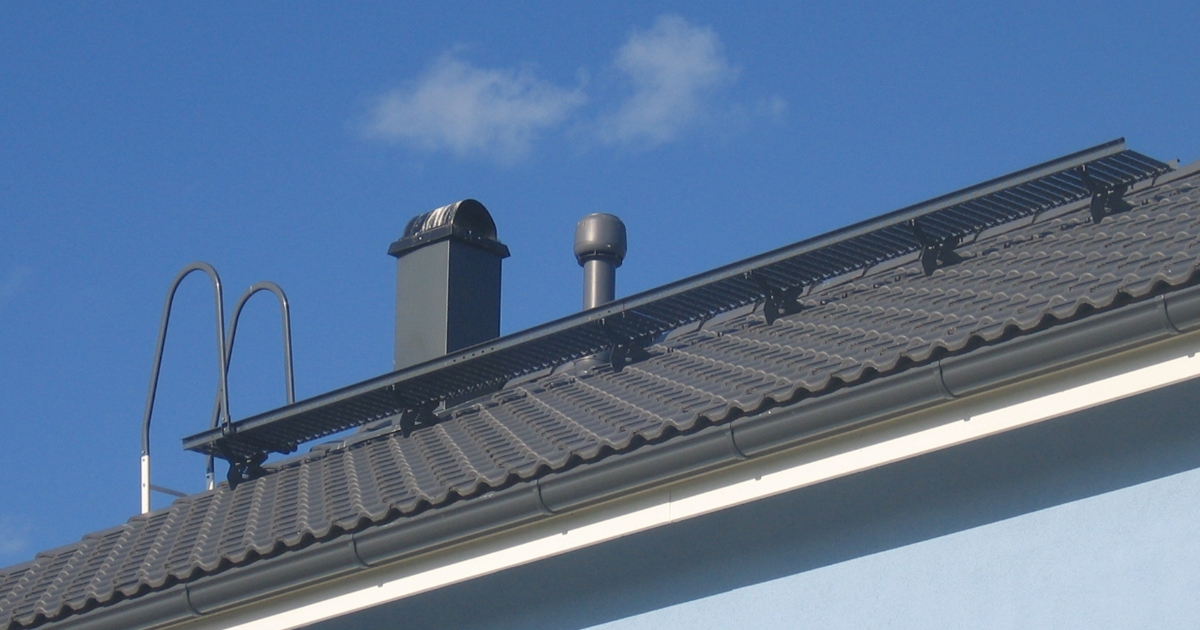 Roof walkways
Roof walkway
The roof walkway allows moving on the roof safely in the transverse direction, and its 350 mm width is safe to walk on. The surface of the roof walkway manufactured of durable material is roughened to prevent slipping. Nesco's roof walkway is accepted according to the regulations, and when installed according to the instructions, it can be used as a safety rope anchor point. Several accessories improving safety are available. These include a handrail for the roof walkway as well as a horizontal rail that can be used as a safety rope anchor point.
Technical information
Roof walkway T350 for installations of class 1 and 2; can be used as a safety rope anchor point when installed correctly.
The total length of the roof walkway is 2.92 m and its effective length is 2.80 m.
The roof walkway can be extended without separate extension parts.
The width of the walking platform is 350 mm and the snow permeability is over 50%.
The maximum installation distance of the roof walkway fasteners is 1.2 m.
Standard colours RR20, RR21, RR23, RR29, RR32, RR33, RR750 (other colours made to order).
Contact us
Do you have questions about our products and services? Would you like to enquire about your order?
Use this form to send us a message.