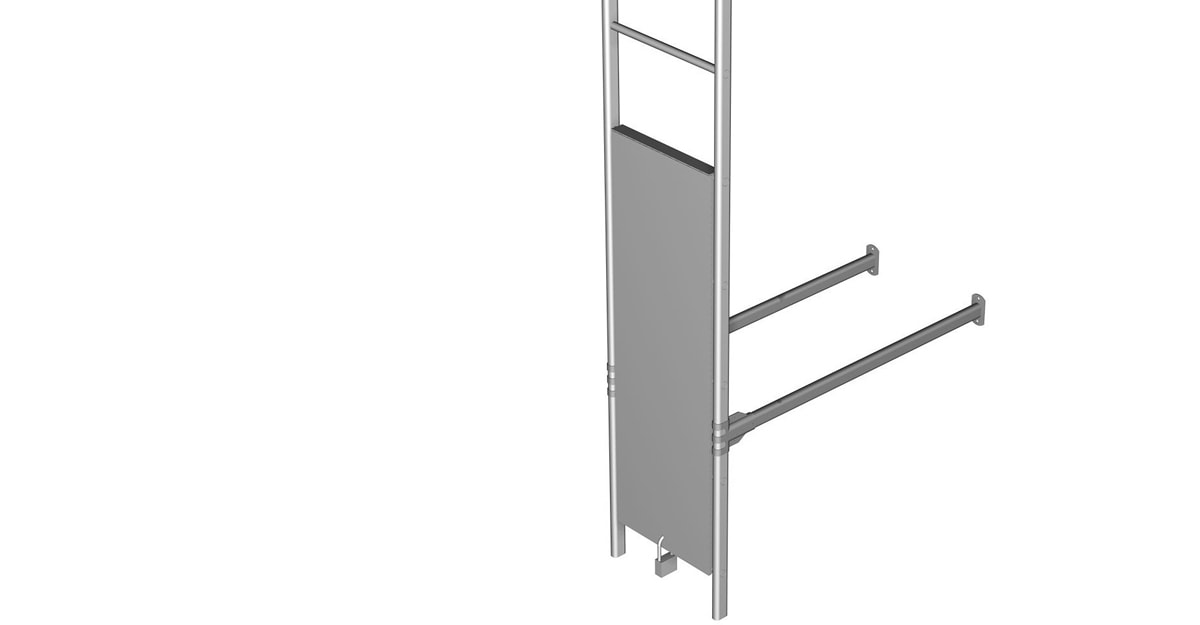 Wall ladders
Safety barrier
A safety barrier is used to prevent access to the ladder, if necessary. Safety barriers are usually used at day-care centres, schools and other public buildings.
Technical information
The height of the safety barrier is 1,250 mm.
Additionally, the lowest feet can be installed higher than usual.
The standard model can be used in stairs with a width of 400 mm, rung distance of 300 mm and diameter of 22–25 mm.
Customised dimensions made to order.
The safety barrier can also be locked with a separate lock included in the building's key system.
Standard colours RR20 , RR21, RR23, RR29, RR32, RR33, RR750, other colours made to order.
Contact us
Do you have questions about our products and services? Would you like to enquire about your order?
Use this form to send us a message.