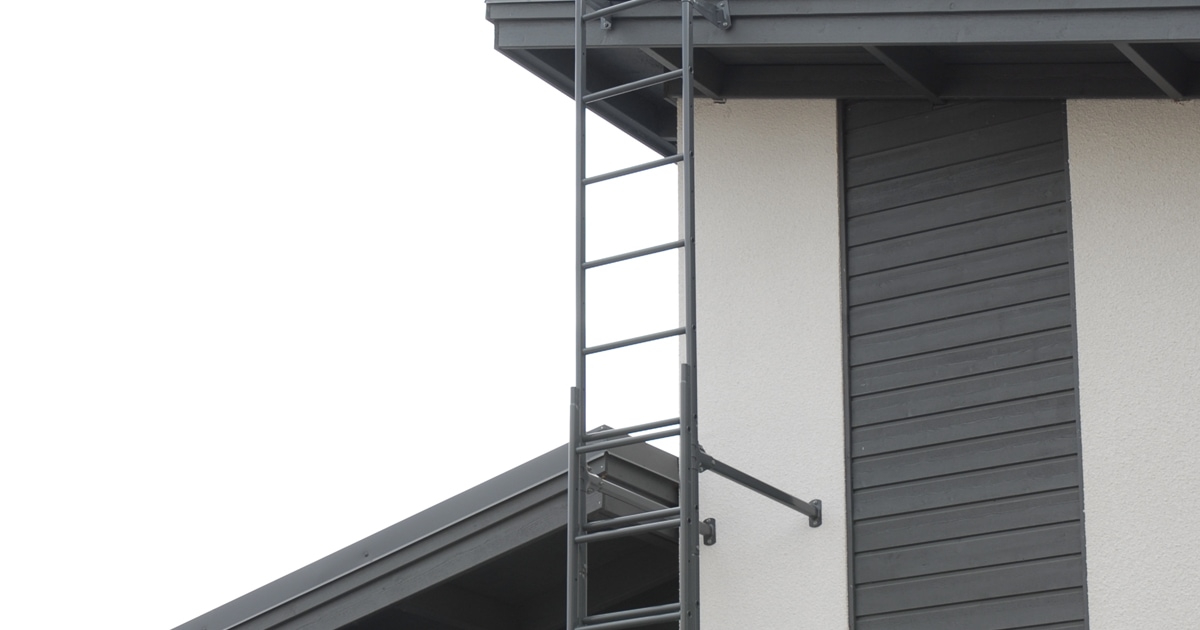 Wall ladders
Sliding ladder
Sliding ladders are usually used at day-care centres, schools and other buildings where ladder access needs to be restricted. A sliding ladder is installed on a ladder permanently installed on the wall and locked into its top position. To climb the ladder, you simply open the lock and pull the sliding ladder frame down.
Technical information
The bottom part should be placed at approximately 1.8–2.0 m from the ground.
The fitter locks the frame of the sliding ladder in its top position by placing a temporary cotter pin or an M8 x 20 hexagonal screw on the sliding ladder's plate.
The ladder can also be locked with a separate lock included in the building's key system.
Standard colours RR20, RR21, RR23, RR29, RR32, RR33, RR750 (other colours made to order).
Contact us
Do you have questions about our products and services? Would you like to enquire about your order?
Use this form to send us a message.