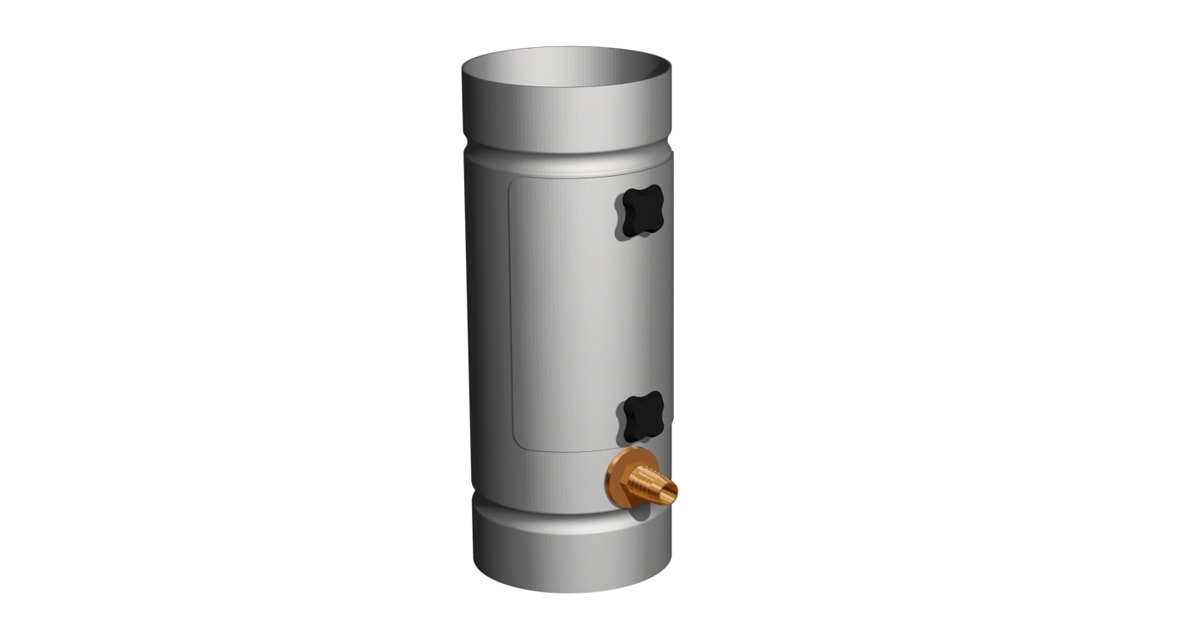 Downpipes
Water collector
The water tank may be placed where water is needed so that you don't have to carry water over a long distance. The top surface of the water tank must, however, be placed lower than the water collector in order for the collector to work. When placed further away from the building, the water tank does not flow over next to the building. The traditional flap-type water collector does not cause splashes that otherwise often wet the wall. Debris falling from the trees, for example, can be easily removed from the water collector through the cleaning lid. The water collector is fitted with a brass hose fitting, suitable for a 19-mm garden hose. Collects water efficiently.
Technical information
Available with a brass hose fitting.
Suitable for round downpipes, diameter 100 mm; plastic option suitable for K7x10 downpipes.
When dimensioning the rainwater system, it must be taken into consideration that the water collector reduces the water-drainage capacity of the downpipe by approximately half.
Available colours: RR20, RR23, RR29, RR32, RR33, RR750.
Plastic K7x10, available colours: RR20, RR32, RR33.
Contact us
Do you have questions about our products and services? Would you like to enquire about your order?
Use this form to send us a message.