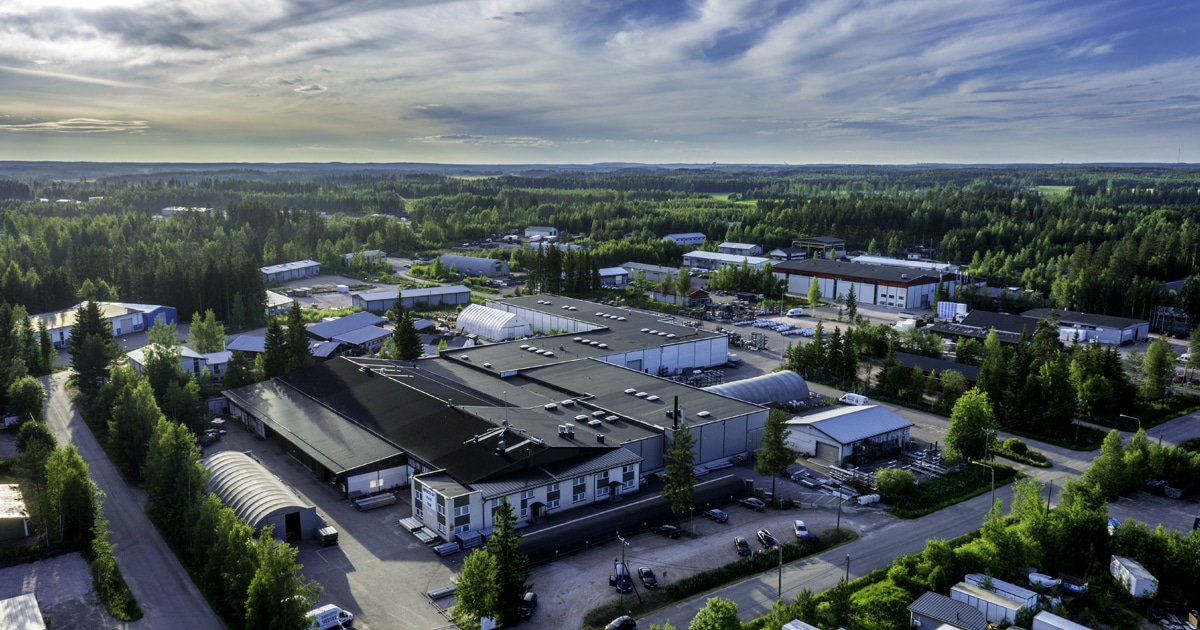 Nesco Oy
Founded in 1981, Nesco Oy is Finland's leading manufacturer of rainwater and roof safety products. We serve all kinds of professionals in the field.
Our products are durable and our deliveries swift
Our strong expertise in the field is based on a long history. Furthermore, we are the only manufacturer in Finland with its own experience of installation. We are a pioneer of product development in Finland. In addition to our extensive range of products, we design and manufacture special products for our customers, even for complex projects. Our production facilities are located in Orimattila, and our products have a very high domestic content.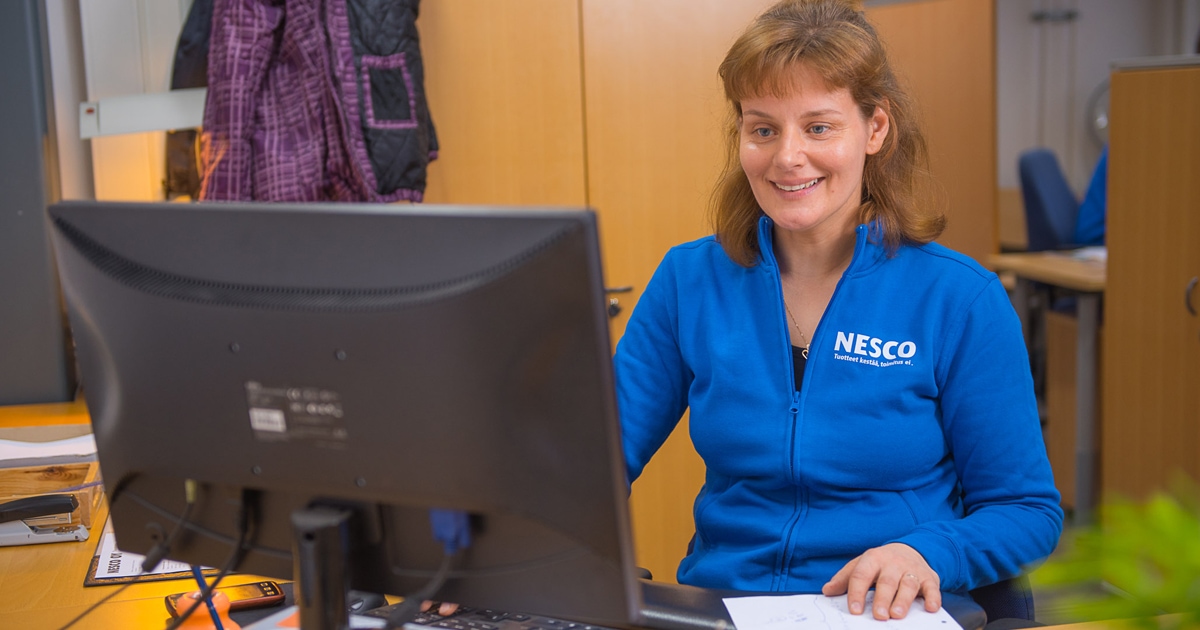 Efficient production
Approximately one hundred employees and advanced robots work in Nesco's factory in Orimattila. Our guiding principle is to combine flexibility and efficiency in the production. Nesco provides the best security of supply, service and technical competence in the sector.
Uniform quality, fast deliveries
Our robot-assisted production guarantees that the quality is uniform and that we can make deliveries fast. Tiku and Taku ("Chip 'n' Dale") manufacture fasteners, representing the new, smart generation of industrial robots: they utilise machine vision. The first fingerprint comes to the fastener only when it is hung on the painting track.
Customer service
Our efficiency and technology are top-level, but when all is said and done, the quality of products and customer service depend on competent and motivated people. They ensure that you have everything that you need on the site.
Nesco company presentation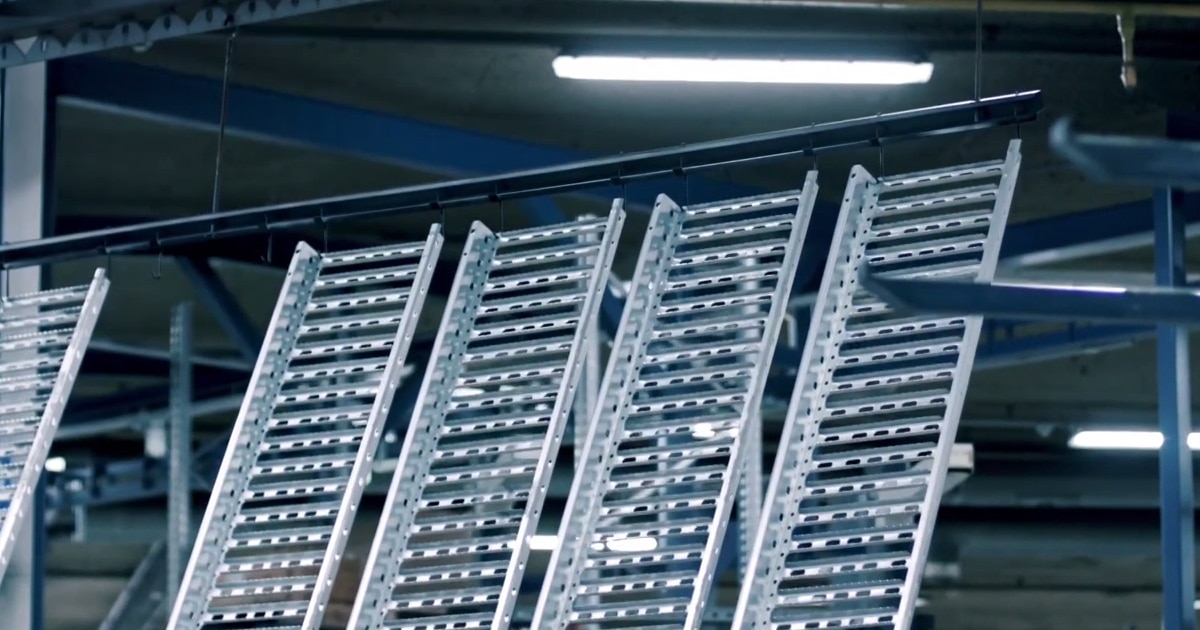 Delivery and service promise to You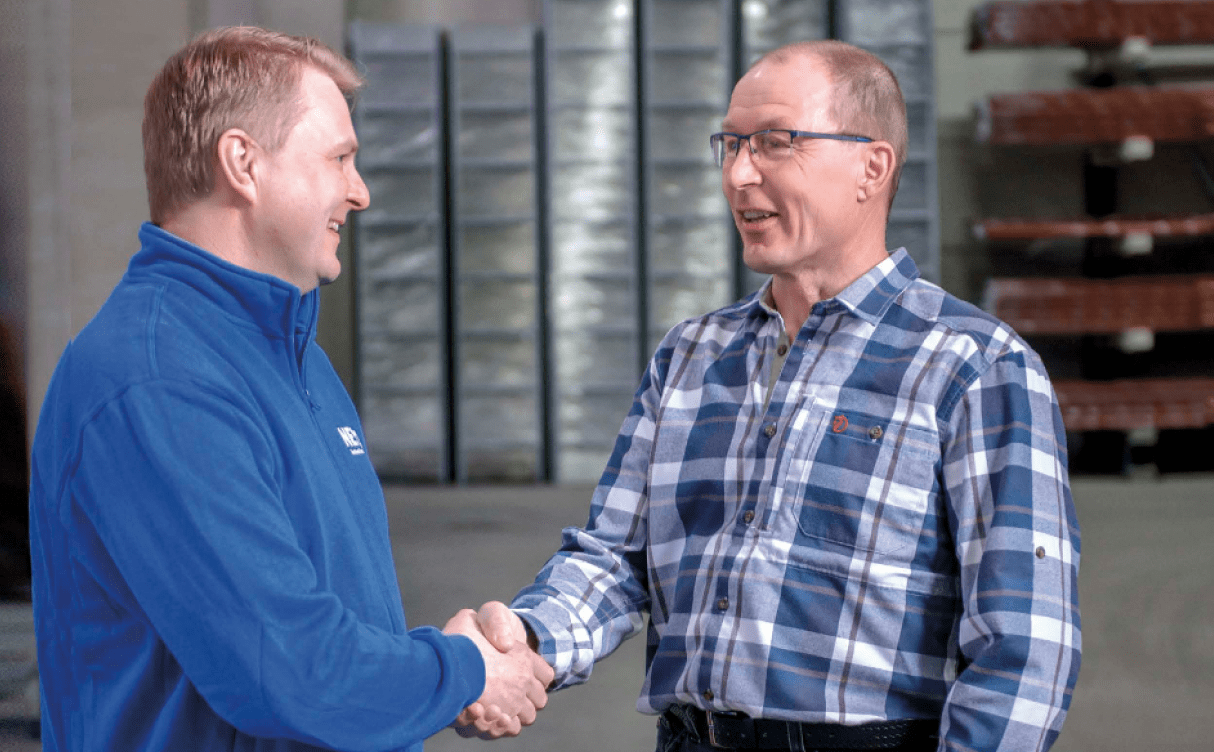 Equality promise.
We only have one kind of customer — those who are important. We welcome all customers with open arms and serve them to the best of our ability regardless of the company size or other factors.
Service promise.
Tell us what you want, and we'll tell you what you need. Our background helps us understand the requirements of each project and offer the best solutions. We also ask questions and are good listeners. When you place an order, our sales assistant will assess whether the order contains all the required products. This saves you time and trouble when you have all the necessary items at the site.
Delivery promise.
You get what you need, and always on time. We pick your order carefully and check it twice before delivery. We always keep certain items in storage so that they can be delivered quickly. We take pride in sending our deliveries punctually, on schedule.